Root Division is a visual arts non-profit that connects creativity and community through a dynamic ecosystem of arts education, exhibitions, and studios. Our mission is to empower artists, promote community service, inspire youth, and enrich the Bay Area through engagement in the visual arts.


In our Youth Education Program, we recruit, train, and place Root Division Studio Artists and interns to teach free art classes in one of our nine partner sites. Root Division provides free art classes to over 800 underserved students in grades K-12 each year. Artists choose the types of projects and media they are interested in teaching, acting as "artists-in-residence" for a semester at the partner site. Artists gain valuable experience teaching within the community, and young students are able to interact with adult mentors in the art-making process.



Wild Portraits

For this project, Wild Portraits, 4th grade students at Sánchez Elementary School were introduced to Henri Matisse paintings. They analyzed the use of color in Green Stripe (1905), a portrait in which Matisse represents his wife Amélie with vivid colors and a green stripe dividing her face. They understood how free they can be with use of color, and how much expressiveness can be achieved with certain color combinations. Inspired by Matisse's style, the students created portraits using modeling clay to mix colors and add texture.
Mission Education Center Coloring Book

Students at Mission Education Center created block prints that were then used to create a coloring book. Students were encouraged to come up with designs related to food, nature, and symbols that remind them of home, while also reflecting on the new experiences they are having in the U.S. Facilitated by Alyssa Aviles and Camilo Villa, 2019-2020 Latinx Teaching Artist Fellows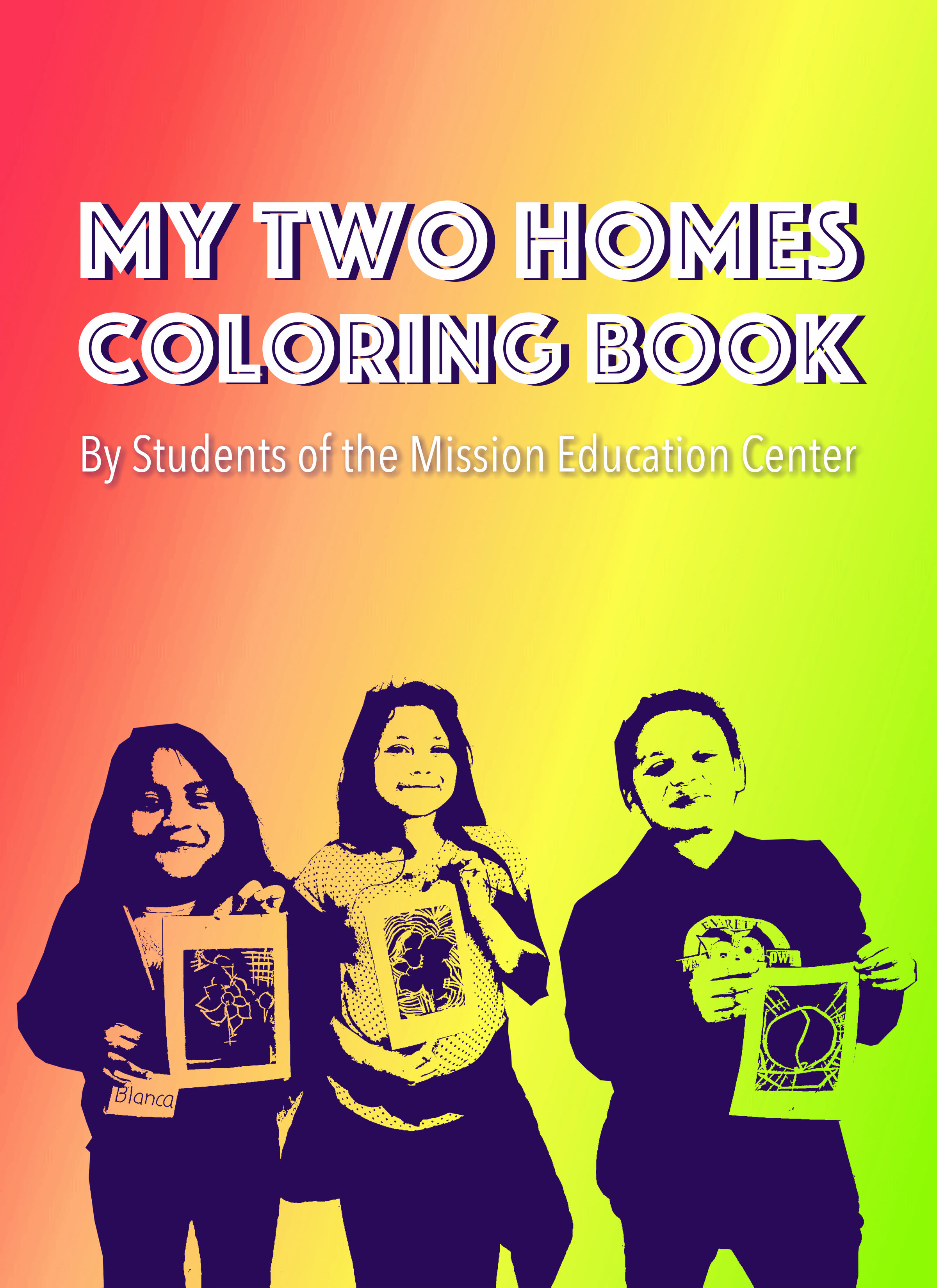 My Hojalata

For this project, Symbolic Reflections, third through fifth grade students at Cesar Chavez Elementary School reflected on their own identities and chose symbols to represent themselves. Students began by interpreting examples of hojalatas (an artistic tradition of making designs with sheet metal from Mexico) for inspiration, and then made a personal connection to the craft by creating iconography that related to their personalities and interests. Students were also encouraged to experiment with line quality and texture by embossing their foil creations. Facilitated by Danielle Nanni, 2019-2020 Blau-Gold Studio/Teaching Artist Fellow.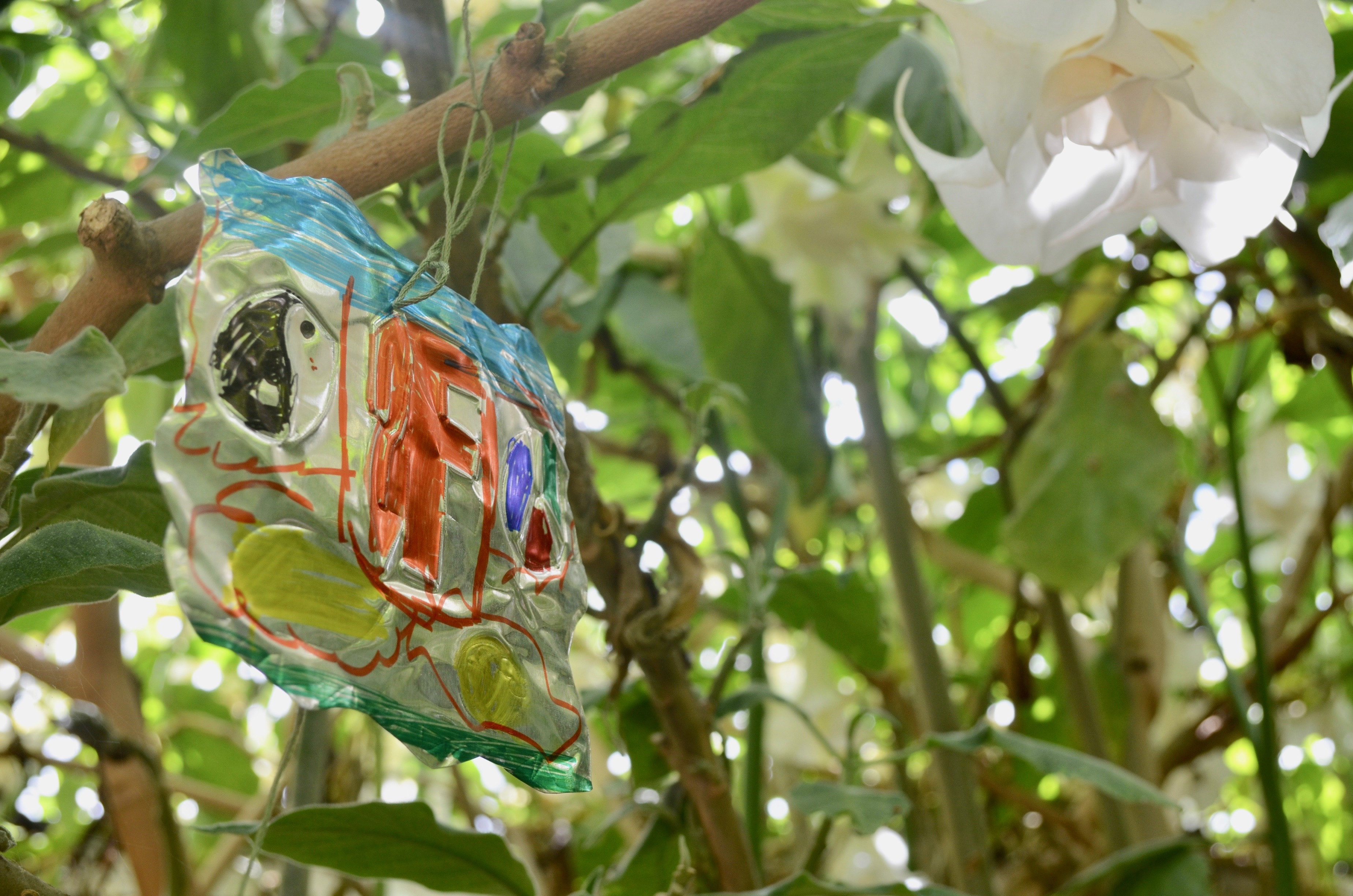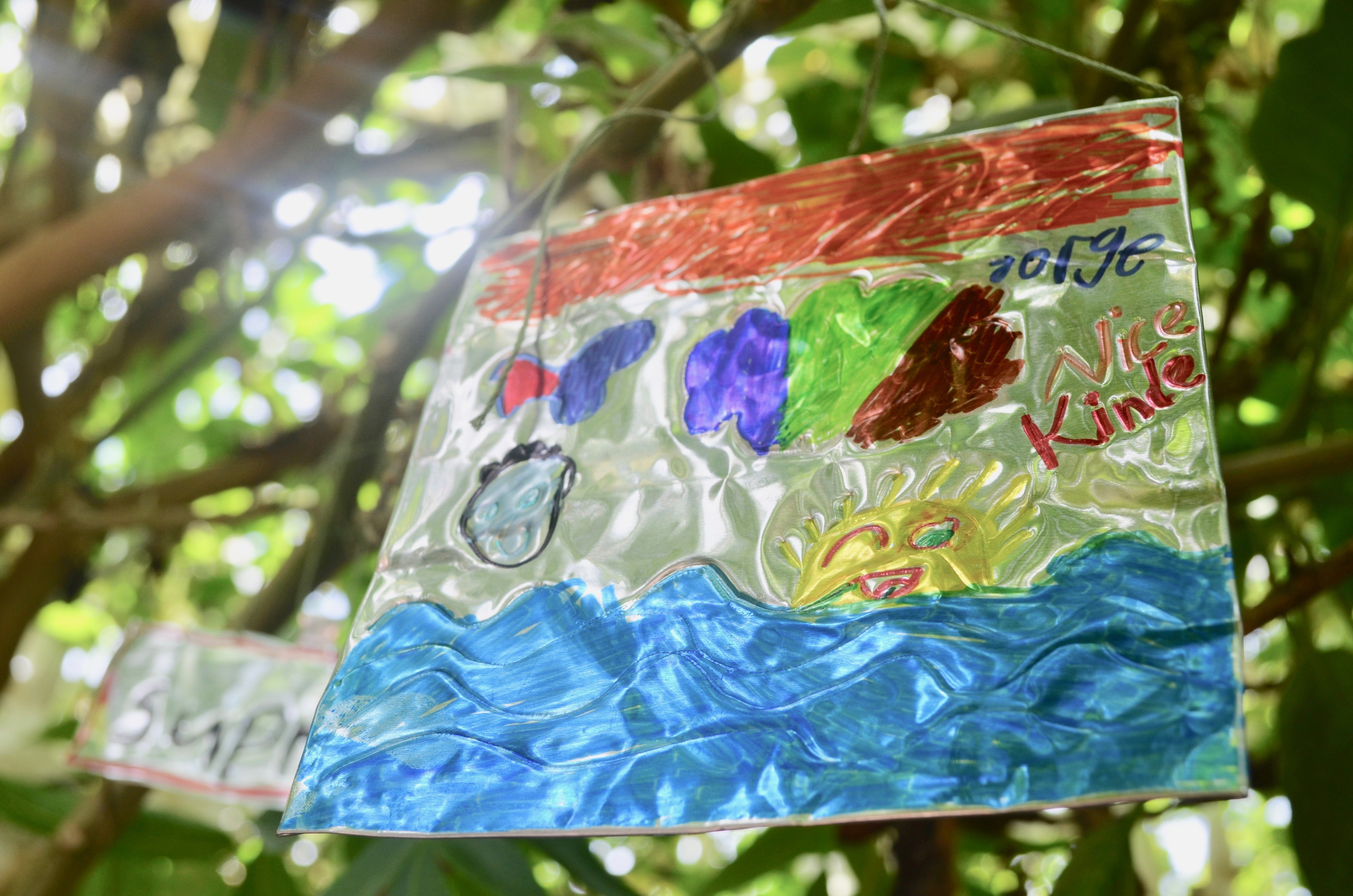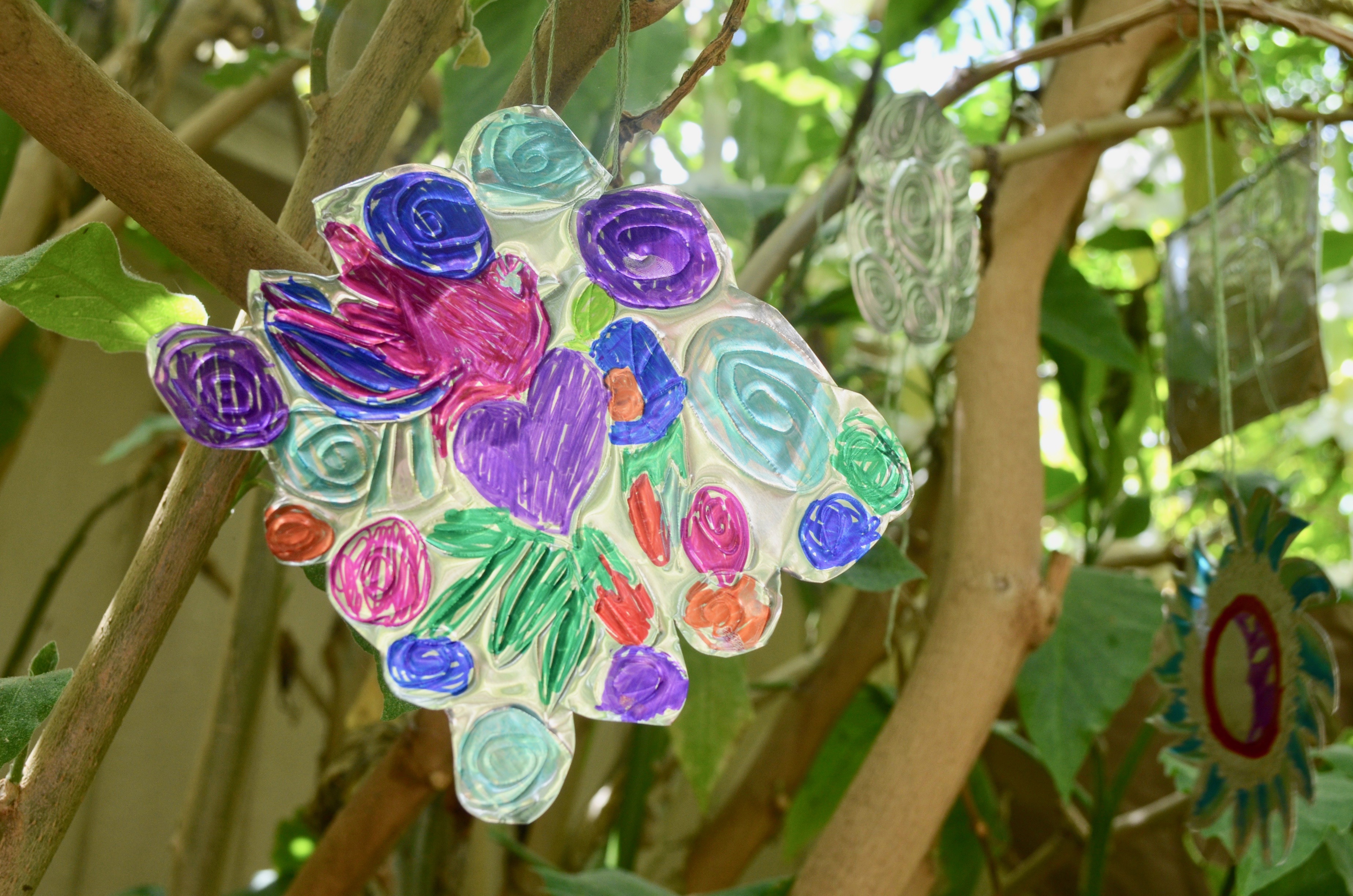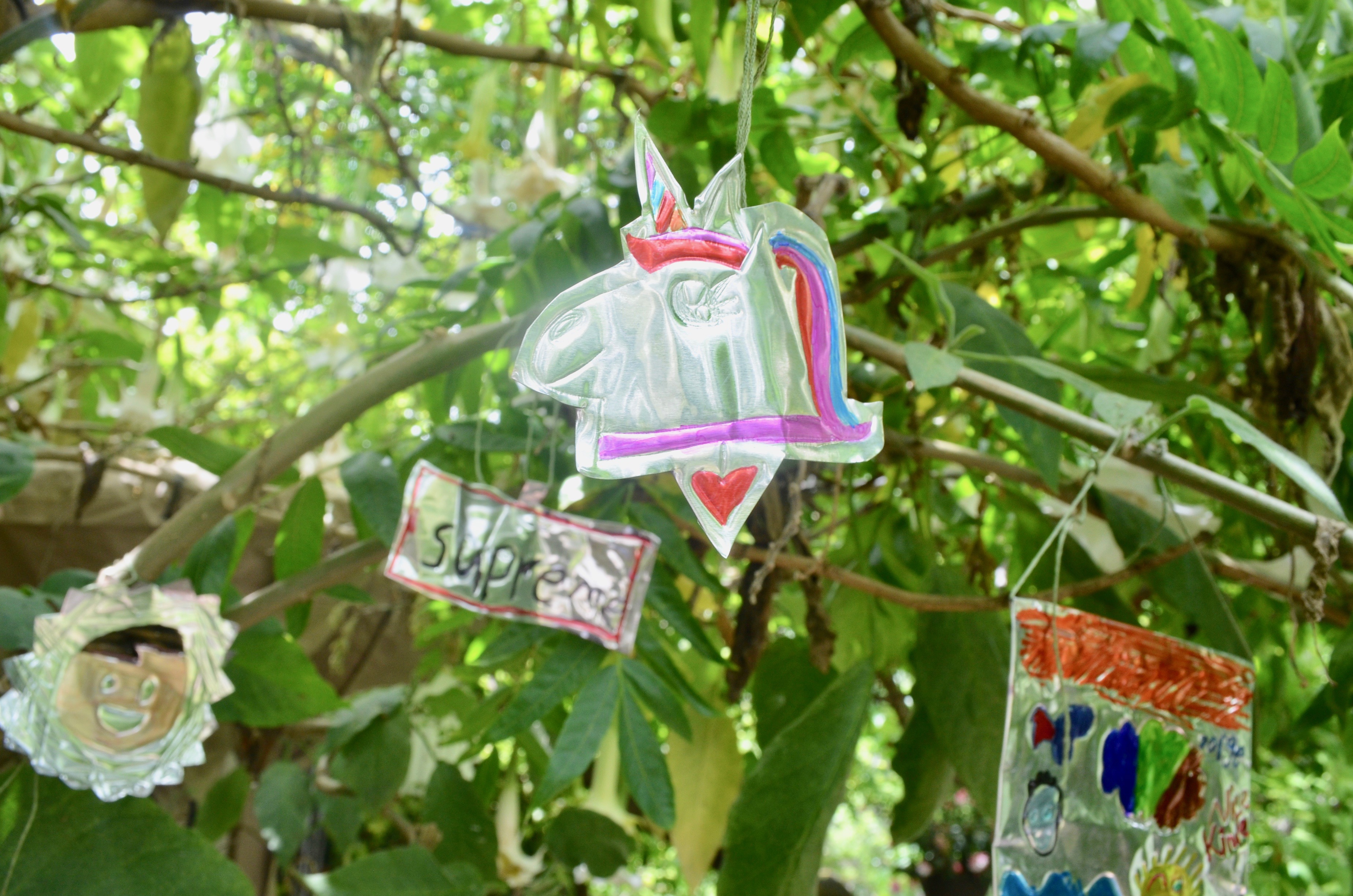 My Parol

Students in the Galing Bata program through Bessie Carmichael and the Filipino Education Center made their own parols. Parols are star lanterns traditionally made using capiz shells in the Philippines, normally hung up for Christmas time. This lesson was facilitated by ChiChai Mateo, the 2019-2020 Filipinx Teaching Artist Fellow.