2D MEDIA: PRINTMAKING, DRAWING + PAINTING
︎ youthartexchange.org
Youth Art Exchange exists to make sure that San Francisco public high school students have this critical access to the arts. Our mission is to spark a shared creative practice between professional artists and public high school students, furthering youth as leaders, thinkers, and artists in San Francisco. We offer free, multidisciplinary arts programs after school, in school, and during the summer.

Our vision is that every public high school student in San Francisco will have access to meaningful, in-depth arts education that amplifies their voices.

Our students this semester explored the intersecting visual and conceptual principles within social justice advocacy and the graphic arts. They worked on two major projects throughout the semester that built their technical skill set in 2D media arts as well as strengthened their ability to express their voices on the subjects that matter to them most. In the "Borderlands" project, students explored how to both literally and figuratively deconstruct and reinvent through the medium of collage. In "Campaigning for a Revolution", students carved out a future in which justice is met and joy is abundant. Throughout the semester we delved into drawing, mixed media and printmaking processes, maximizing the potential of what we could create within the digital divide.

Faculty artist: Alyssa AvilesYouth artists: Alyssia K, Anna H, Bettie T, Casey T, David Y, Dylan Rose S, Erica L, Hannah E, Hannah M, Jazmine Abigail D, Jodi J, Joyce T, Katrina C, Lisa L, Stephanie P, Tiffany N, TingMing L, Zuri L
Rebirth and daffodils


Lino printing, watercolor


My ideal world is one where the pain of our past can be turned into ingenuity and creativity that betters our world. Our country has a long history of hurting and crippling it's peoples and I hope that we can eventually heal and grow away from violence and brutality. Art is an extremely radical and transformative movement and someday we can use art to express ourselves rather than using violence. This piece represents a girl turning her pain into flowers which for me symbolize rebirth and life.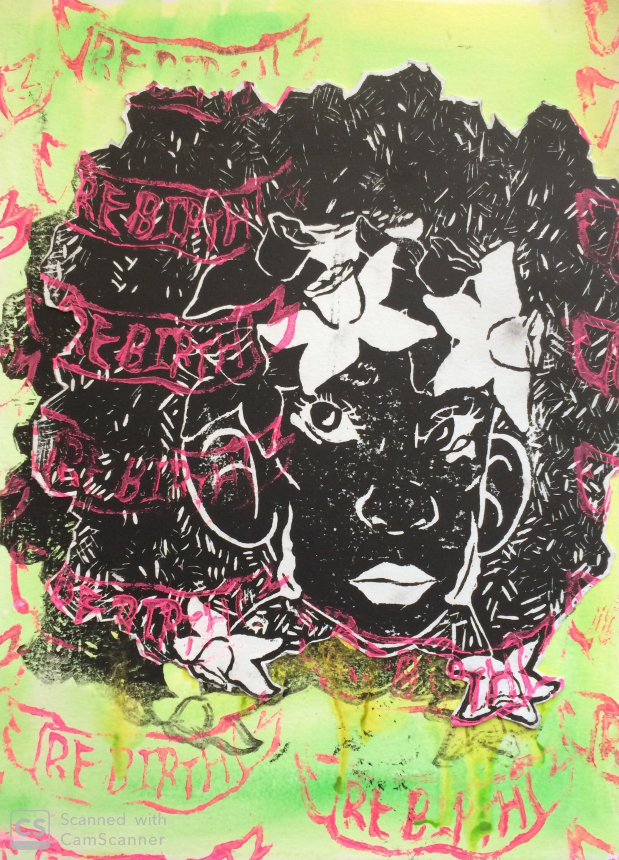 Anna H.

Casey T.
Hannah M.



Jodi J.

Baggage, collage

Steps

Stencil and Gouache

It is to my understanding that the world is so unfair because humans don't understand each other. In my ideal world, everyone would put themselves in someone else's shoes before acting, especially if their actions affect others. The repeated shape of the flowers in different colors show that we are all humans that may just appear different on the outside.
David Y.

Fear of Failure - Barrier to Success

pencil on paper

The first part of the Borderlands project, with the dark knight as the barrier preventing the knight from getting the treasure. The knight represents someone who is scared of trying something thinking that he/she will fail. The dark knight represents something that person wants to do, that looks hard and impossible. The treasure represents success.
Success
pencil on paper + collage

Second part of the Borderlands project, shows the result of one overcoming the fear of failure and succeeding. I created this entirely from the first part of the project, cutting it to pieces, arranging, and gluing together. It shows the knight standing on top of the defeated dark knight, surrounded by treasure.
Tiffany N.

Katrina C.


Collagraph
Paint

I didn't have a lot of materials with me while I was making this, so I just use foil and glue to make the shapes.
Star

Paint


When I think of the word glow, I think of the stars.
Stephanie P.
Free Draw Stream of Consciousness (The Artist's Struggle for Integrity)

Procreate
I was just listening to the audio and incorporating the mentioned words in my drawing.
Borderlands
Pencil and pen; Scraps of paper, strings, and felt

Overcoming the fear you create.
Carved Block

Paint

When I think of the word 'glow', I instantly think of the moon. And I wanted to spread some positivity so I added the word, "You Glow!".
Lisa L.

Blue

Collage

This piece explores my journey in finding a balance between showing filial piety and doing what I want to do.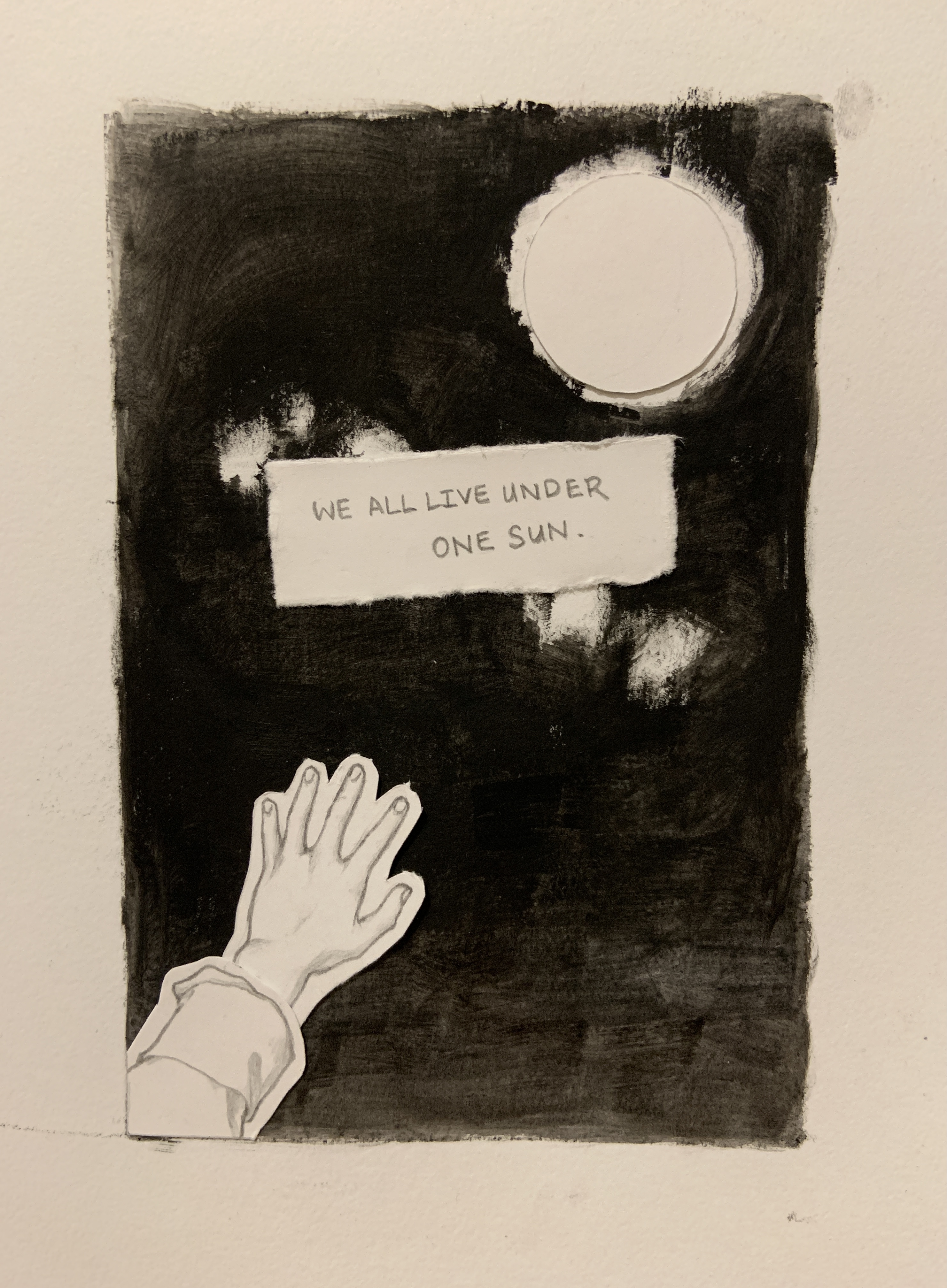 Sun
Paint/Collage

I created this piece as a reminder to myself that we are all living under the same sun, that we are all equal. This reflects the ideal society I want to see in the future.
Erica L.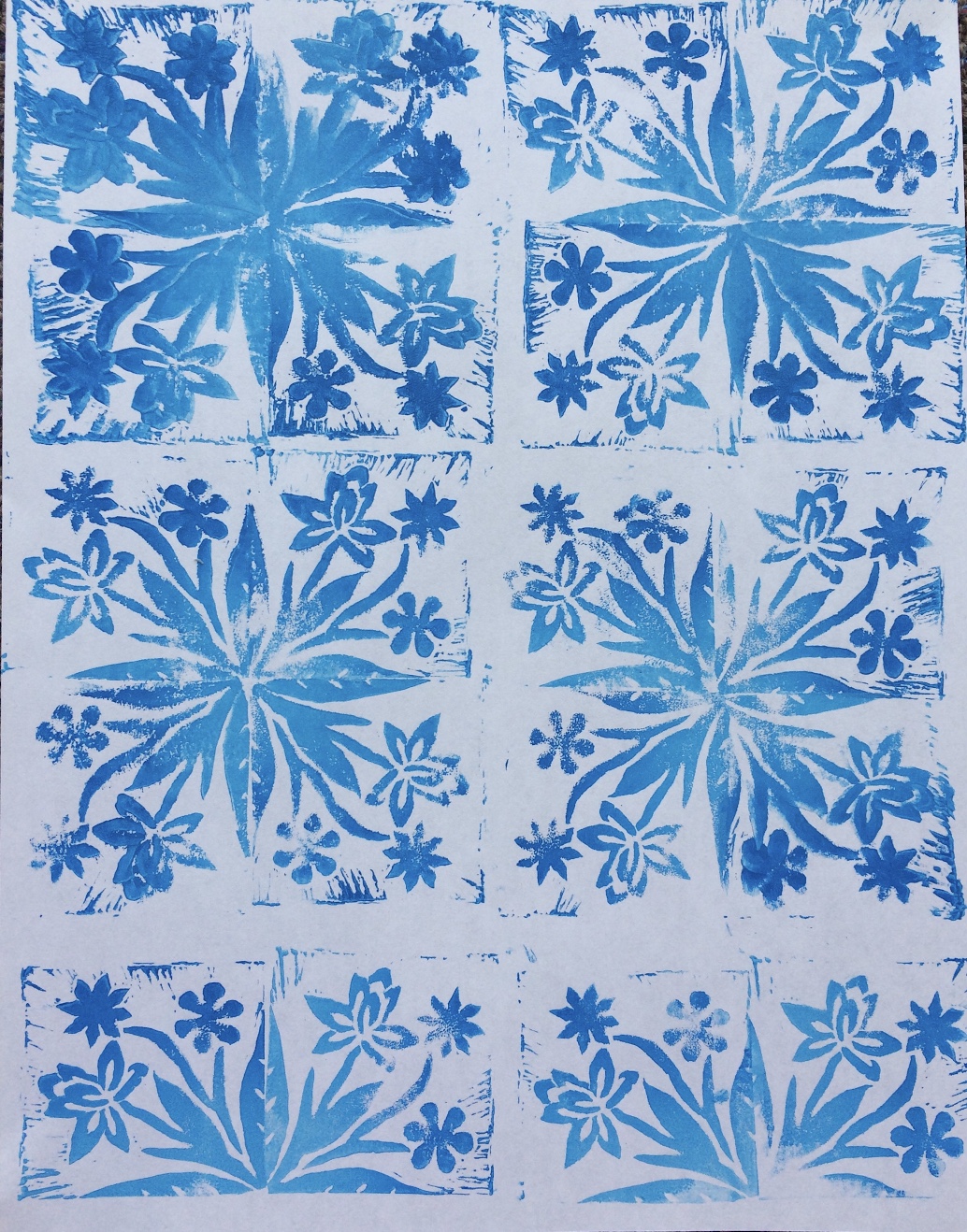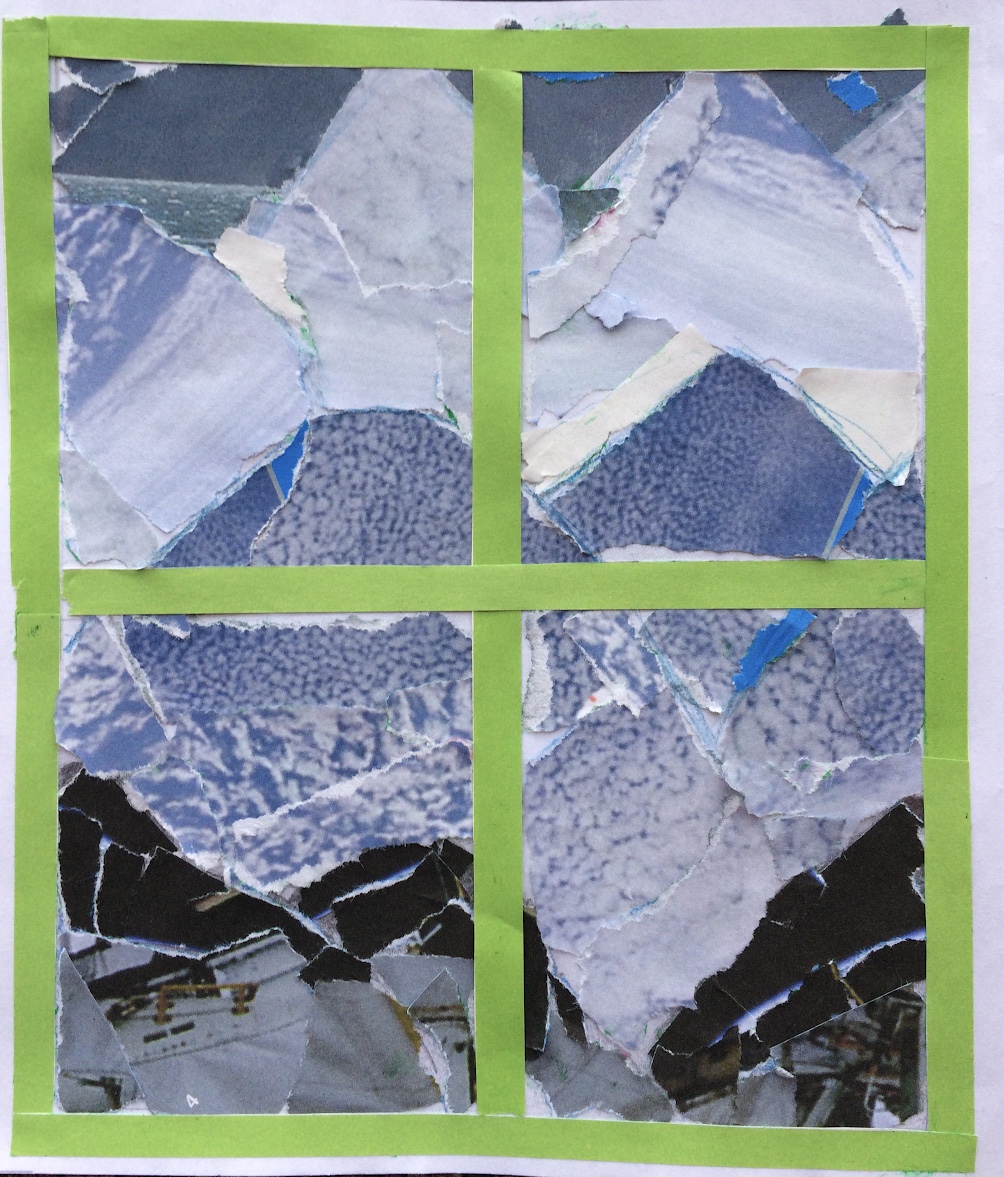 Bettie T.

Zuri L.

I wanted to create an ideal world so I showed someone seeing everyone as equal regardless of how they look.